Covid Vaccination Update
The North Canterbury Primary Care Network has now vaccinated almost 11,000 patients since January 8th 2021.   These include patients from our Practice at Northgate, Sturry Surgery, Canterbury Health Centre and Old School Surgery Chartham.
If you received your vaccine towards the end of February you may have met the team from the  4 Armoured Medical Regiment who were sent to help us out, and we thank them very much for their assistance.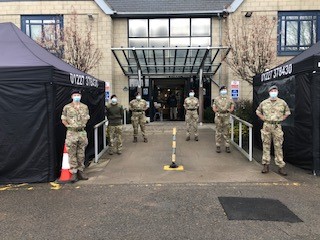 We are now concentrating on inviting and vaccinating patients from the remainder of cohort 5 with the addition of cohort 6.
Please click here if you would like to find out more about the official priority groups.
If you believe that you have been missed from any of the cohorts 1- 5 , please contact us.
Our vaccination clinics are ongoing as supplies of the vaccine are made available.
Thank you for your continued support  
Published: Mar 15, 2021